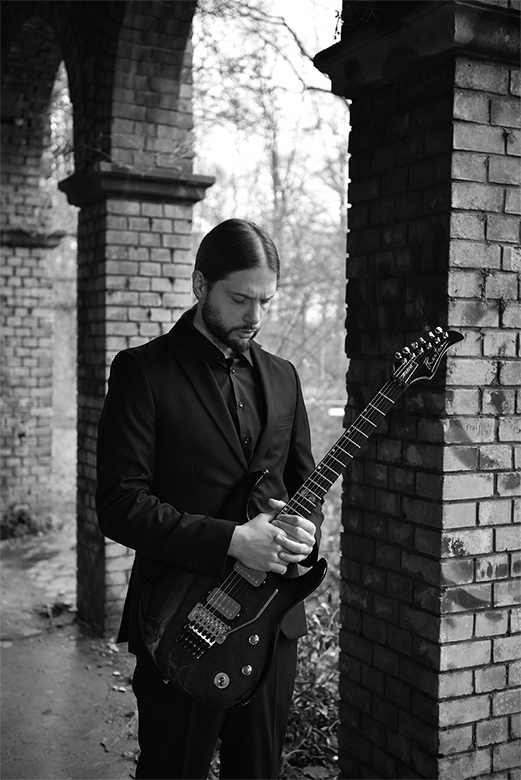 Photo by Marion Koell
Christian Verspay is an extremely versatile musician on both the electric and the acoustic guitar and loves to walk stylistically his very own paths: Exciting Soundscapes meet new and experimental elements.
Christian Verspay started with the classical guitar but soon founded his first band. This duality and his interest in the most varied styles of music have been the central theme running through his career to this day.
It is also reflected in his compositions. Integrating diverse elements, in his pieces he tests and pushes boundaries.
He graduated from the class of Tadashi Sasaki at the Cologne University of Music (HfMT Köln) and took extra lessons from the world-famous guitarists Roland Dyens, Pavel Steidl, Roberto Aussel and others.
Concert tours took him, for example, to Japan, South America and various European countries. In various projects he cooperated with a wide range of musicians covering diverse styles.
He is a welcome guest at festivals and concerts series and his innovative projects have been enthusiastically received by an international audience.
Christian Verspay is Augustine Strings – Artist.
His current solo album "twentyeightDAYS" was released on October 19, 2021. Stylistically, the art project is most likely to be in the field of experimental – electronic.
The pieces of the "twentyeightDAYS" project are all very different and each one creates its very own atmosphere.
The concept is as innovative as it is varied and with its 28 pieces it clearly stands out from the mainstream.
"twentyeightDAYS" was created at the beginning 2021, more precisely on January 1st, and contains 28 compositions that were created over a period of 28 consecutive days. Each piece processes the first intuitive, spontaneous musical motif that emerged on the respective day into a composition. In order to develop the project audiovisually, Christian Verspay teamed up with the artist Christian "Zano" Zanotelli, who also processed and illustrated his first intuitive idea for each composition.
The JAZZTHETIK Magazin (08/22) wrote about the twentyeightDAYS-Album:
Here are the exelent reactions of the trade press to his album "Blood Moon":
Also the response of expert critics to his CD "Entre Dos Luces" was outstanding: